The Limelight Lightroom Preset Collection
$

25.00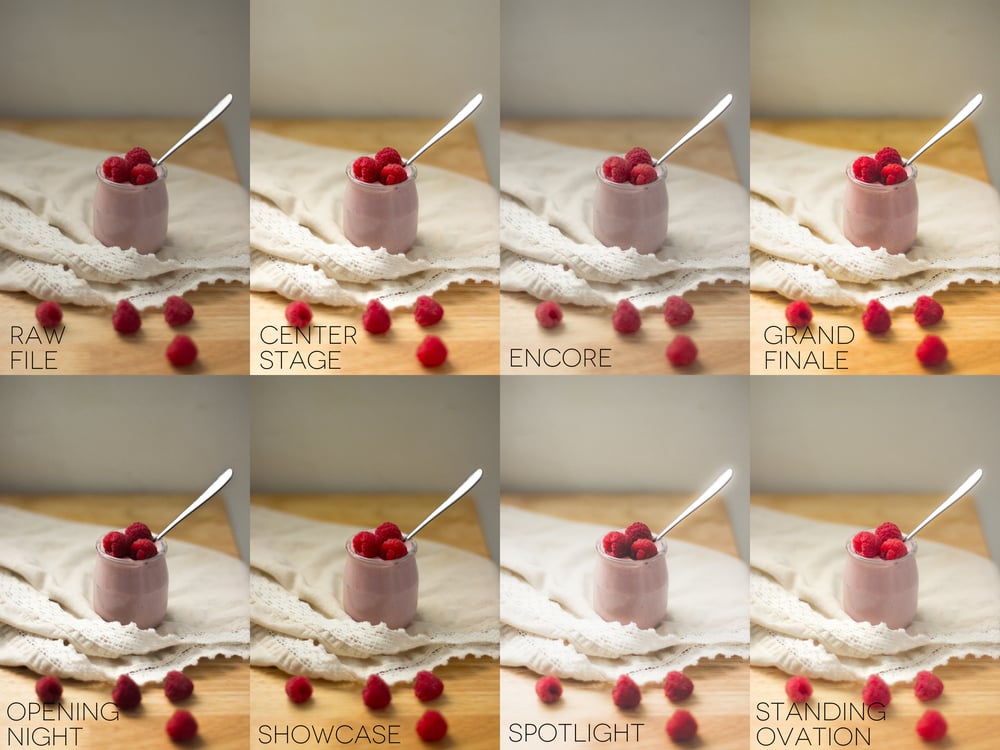 You spent months perfecting your recipe for that raspberry pudding, days scouting the flea market and ebay for the perfect vintage containers, and hours styling and photographing your culinary masterpiece.
Then, you sit down at the computer and instead of having that feeling of dread you used to have when editing a large batch of images, you open up Lightroom with a smile.
You quickly select the best shot, apply your favorite preset from the Limelight Collection, and boom! You're done.
A exquisite, professional, image now welcomes your visitors on your website and you can go back to do what you truly love: creating.
~~~~~~~~~~~~~~~~~~~~~~~~~~~~~~~~~~~~~~~~~
Make your photography take center stage with the NEW Limelight Lightroom Preset Collection.
These presets will give your images saturated colors, sharpness and brightness.
These presets are ideal for images with flat/dull colors, lacking vibrance and depth.
Add the finishing touch to your images and make them look professional.
This collection of presets are perfect for:
~Product Photography
~Food Photography
~Still Life
~Lifestyle Photography
~Bloggers, Etsy Shop Owners, Artists, Makers and anyone who wants clean, professional-looking images of their products, studios, recipes or behind the scenes process.
Includes 7 lovingly crafted presets for Lightroom 4, 5, 6 & Creative Suite.
~Center Stage: Vivid colors and sharpness.
~Encore: Soft colors and dreamy look.
~Grand Finale: Maximum sharpness and intense hues.
~Opening Night: Strong contrast and shadows.
~Showcase: Warm, intense pigments.
~Spotlight: Matte finish and moody vibe.
~Standing Ovation: Bright, beautiful saturated colors.
These presets work on both RAW and JPEG files.
After you purchase this collection, you'll receive an email titled "Your order is ready". In this email, you'll find a link to immediate download your preset collection.
Questions? Head over to the FAQ page at the bottom of the this page or contact me!
~Made with love in South Beach~
Share